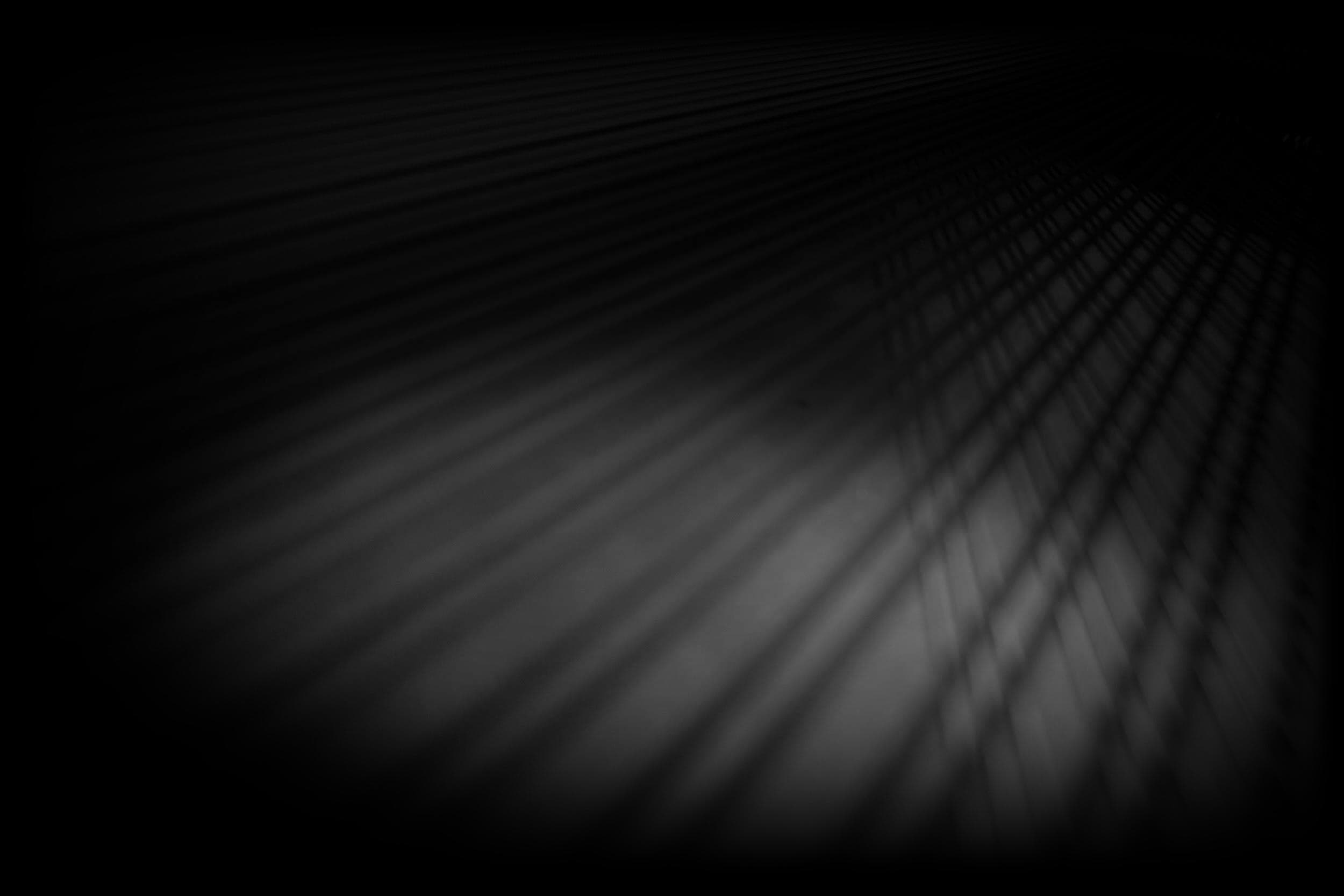 Music, sorted.
Set the tone for seamless collaboration
spotting · scoring · review · orchestration · recording · mixing · delivery · licensing · cue sheet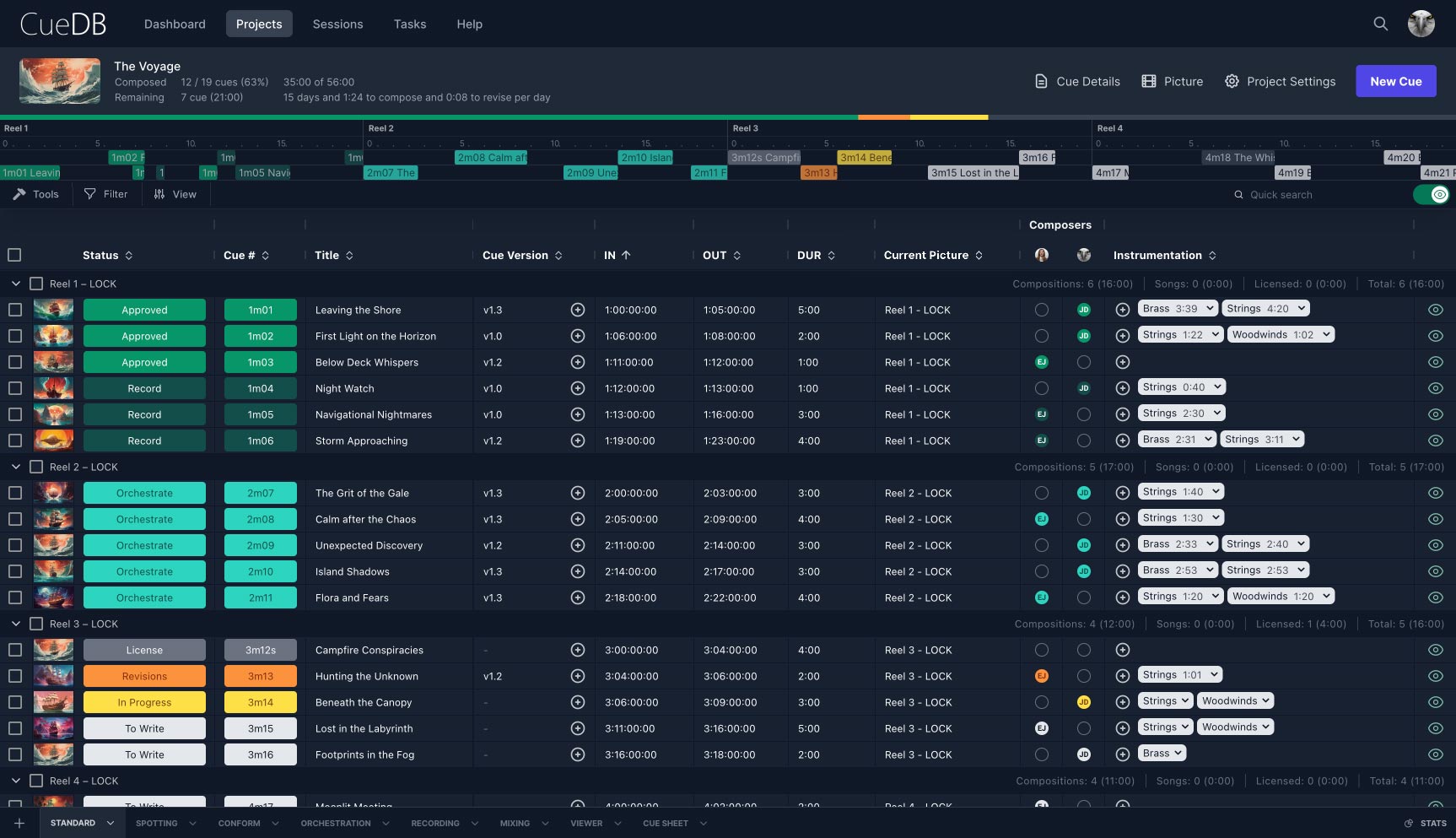 Leading studios, networks and streaming services feature projects organized by CueDB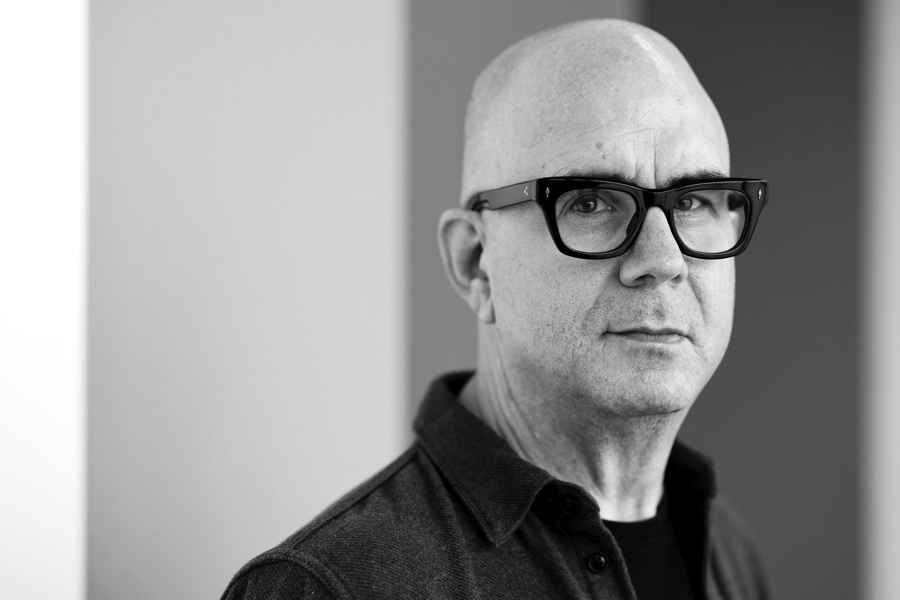 CueDB has become an indispensable tool in my daily workflow. It allows me to stay organized and share meaningful data with all the members of the music team. From spotting to final cue sheet. It has tools to manage every step of the music process. It's my, not so secret weapon.
Snacky · Music Editor
Recent projects organized by CueDB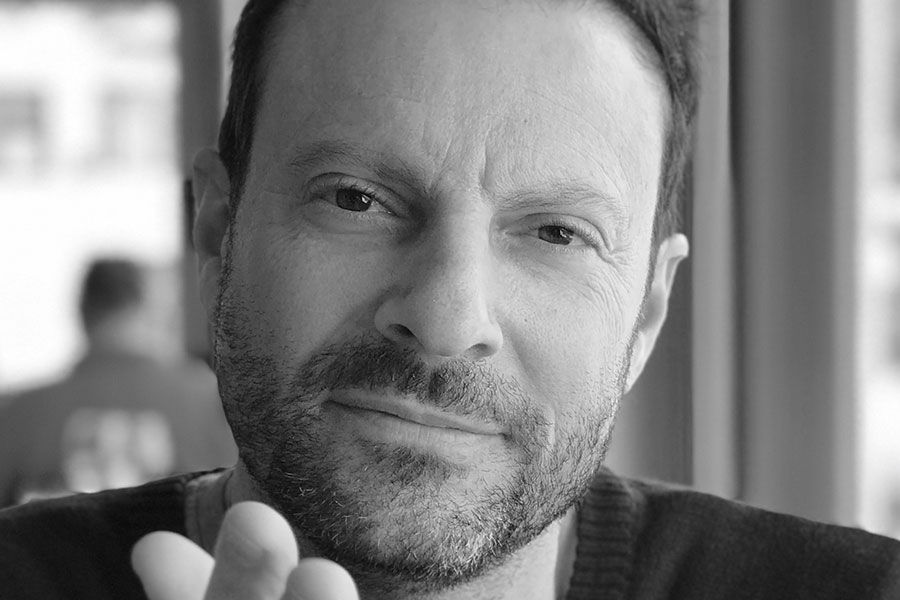 CuedB is absolutely brilliant! It is an essential tool that I rely on to help keep my films well organized and stay on track. It saves me countless hours with it's data handling flexibility and allows me to quickly access specific info and generate custom reports on a moments notice. I would be devastated if I had to work without it at this point.
Clint Bennett · Music Editor
Recent projects organized by CueDB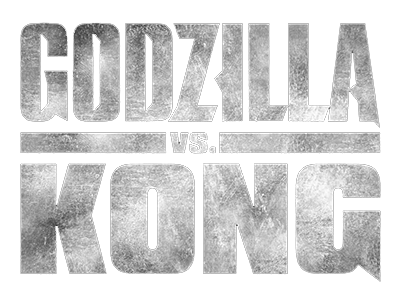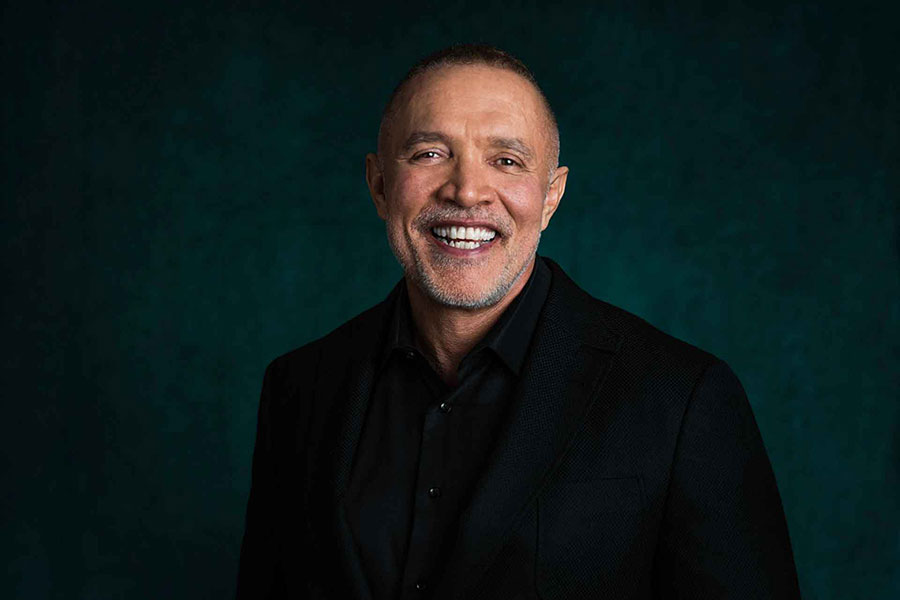 CueDB is now an integral part of managing my music. Every member of my team can see or update the status of any cue at any time, all while working remotely from their own studios. CueDB's interface is intuitive and their tech support is only a click away. CueDB is a crucial tool for any media composer.
Michael Abels · Composer
Recent projects organized by CueDB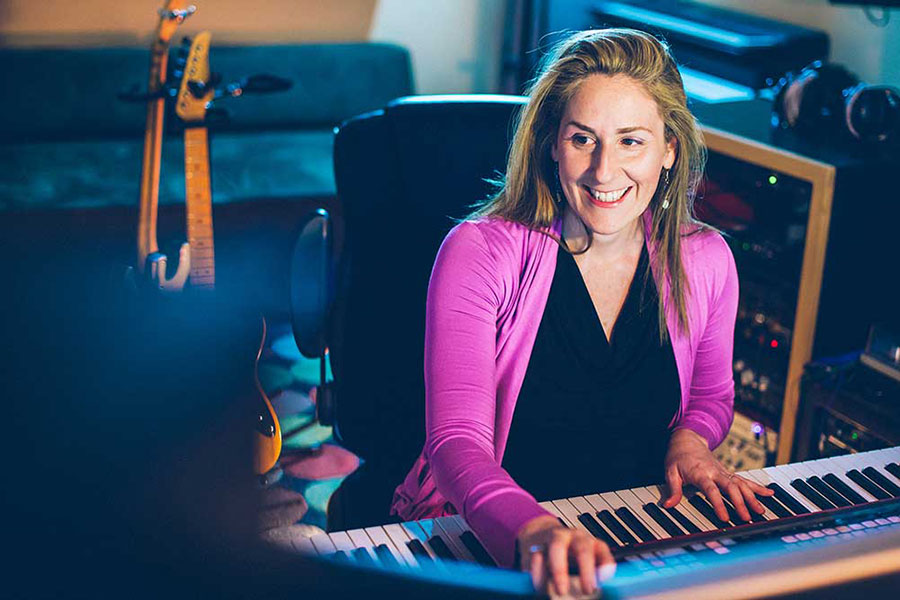 I was immediately impressed by CueDB's ease of use, flexible configuration, and thoughtful design. It's exactly what a lot of composers have been looking for to improve data and workflow management. It creates clarity and keeps things on track so we can all enjoy the creative process more.
Ronit Kirchman · Composer
Recent projects organized by CueDB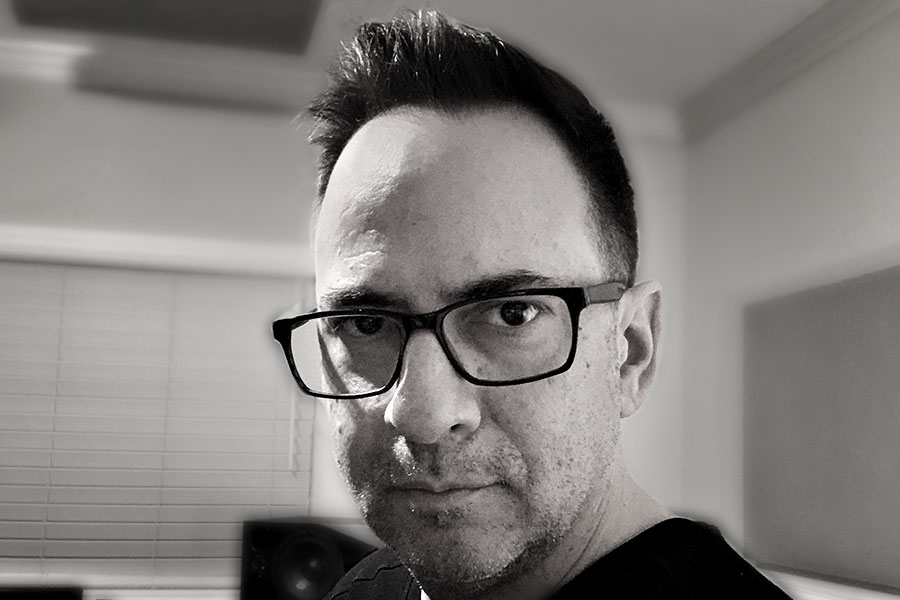 CueDB has established itself as the main dashboard for organizing all my
editing tasks. Switching between multiple processes and projects is now
effortless and efficient. It is a vital to the collaborative process of
making music for media.
Eduardo Ponsdomenech · Music Editor
Recent projects organized by CueDB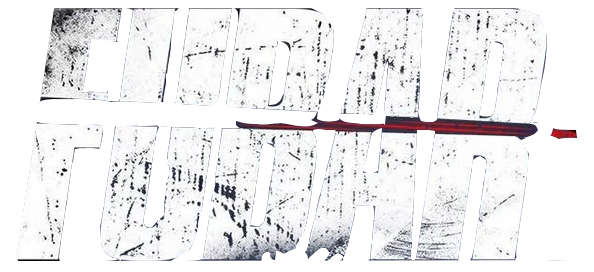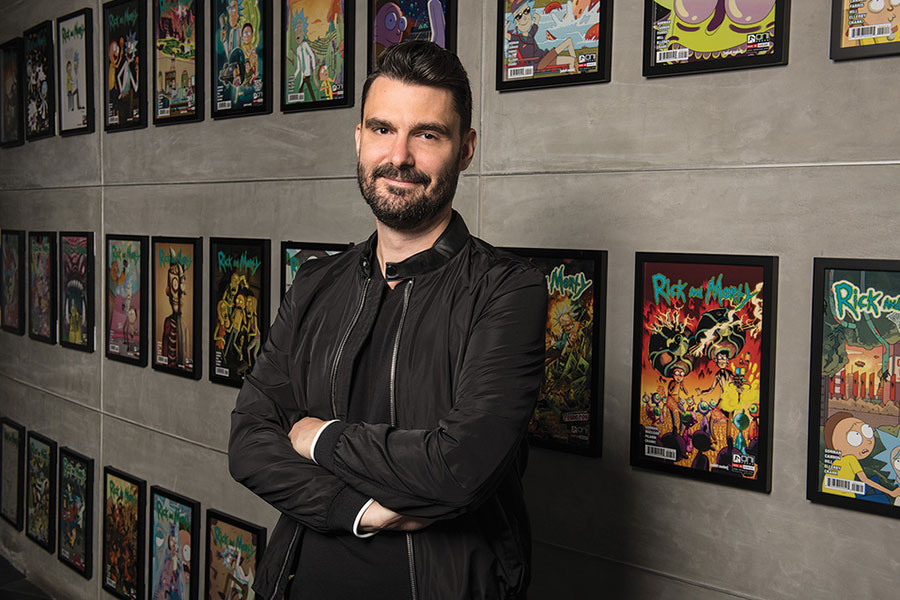 CueDB is as ubiquitous in my studio as coffee and deadline anxiety. Although it almost renders both of those irrelevant with its usefulness. It's difficult to imagine how I got anything done before I started using it and I'm confident my team and I will be using CueDB in every possible universe going forward.
Ryan Elder · Composer
Recent projects organized by CueDB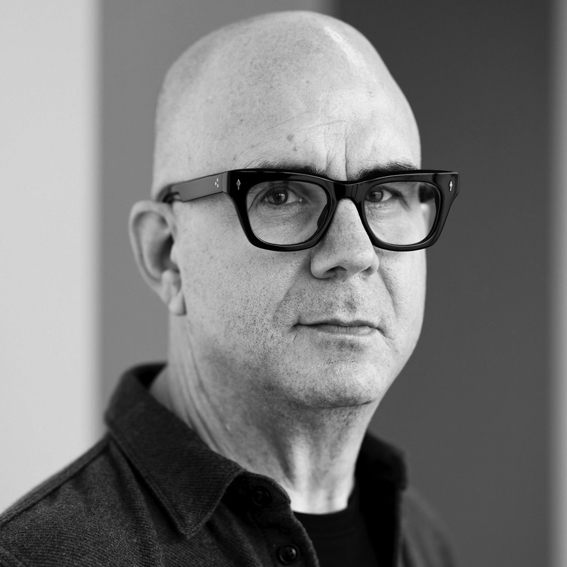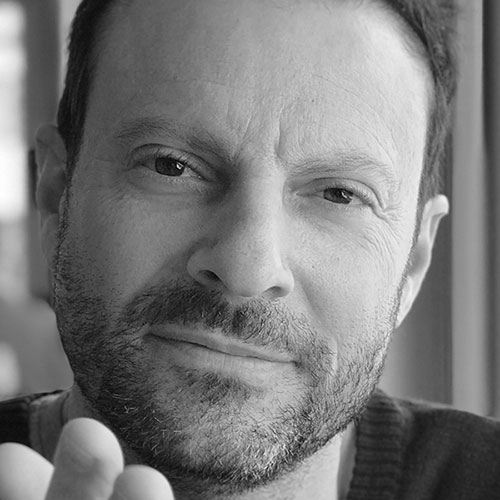 Clint Bennett
Music Editor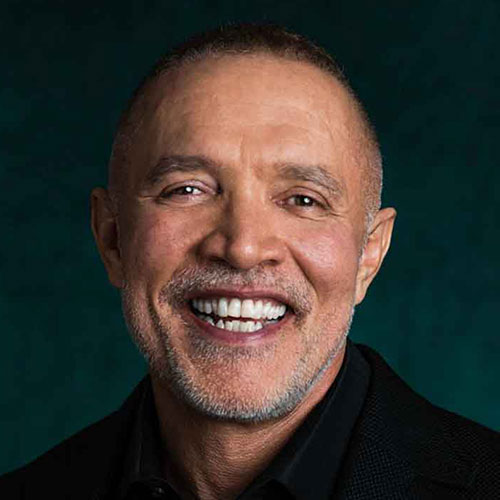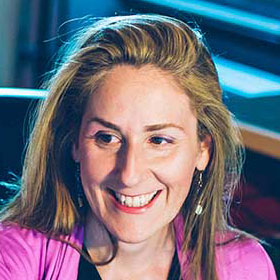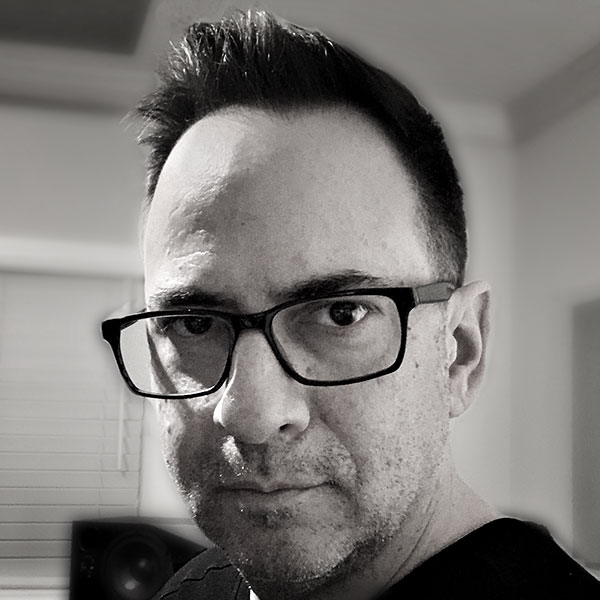 Eduardo Ponsdomenech
Music Editor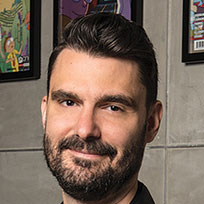 From Spotting to Cue Sheet
Keep your team on track
CueDB is your cloud-based companion. From spotting to cue sheet, from your desk to the dub stage across the globe.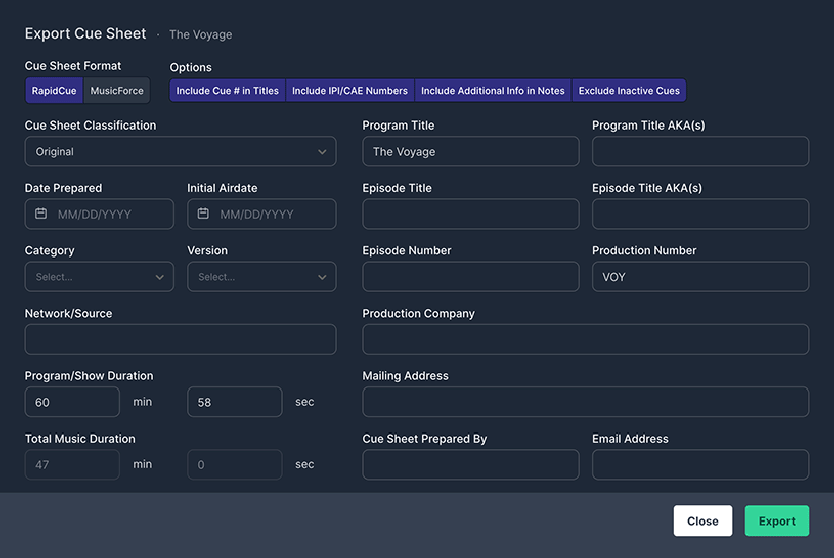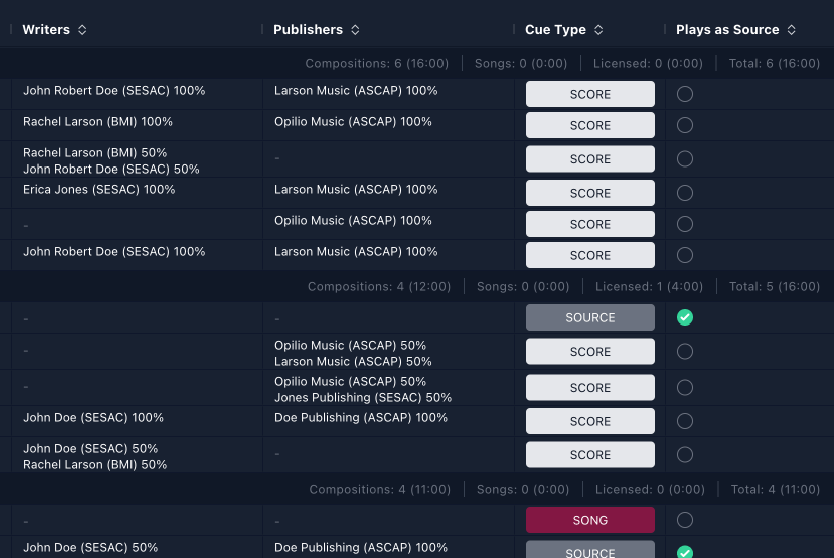 Version History Tracking
Cue Details
Detailed info and easy to track version history of every cue.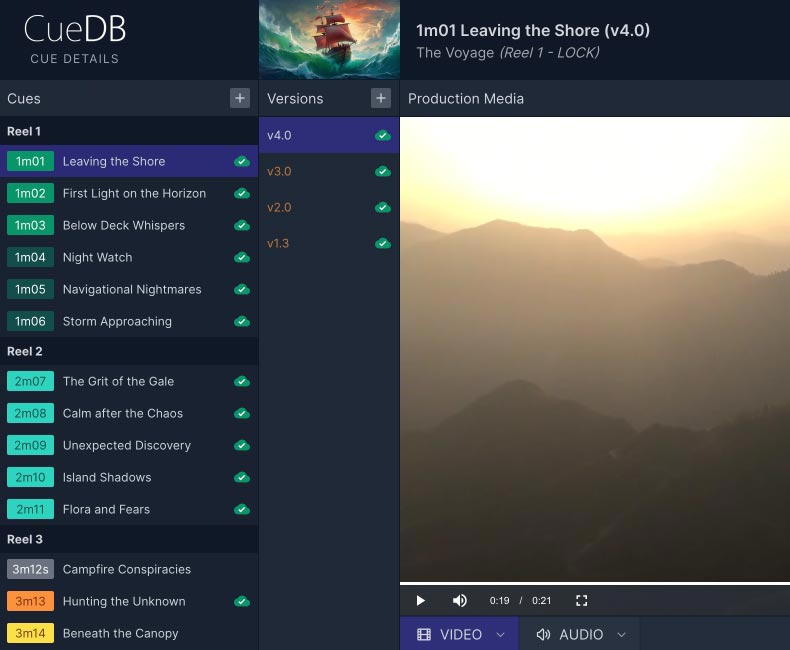 Elegantly Organized
Everything in one place
Discover seamless project management, keeping all your projects in one place. Easily manage tasks, deadlines and collaborations.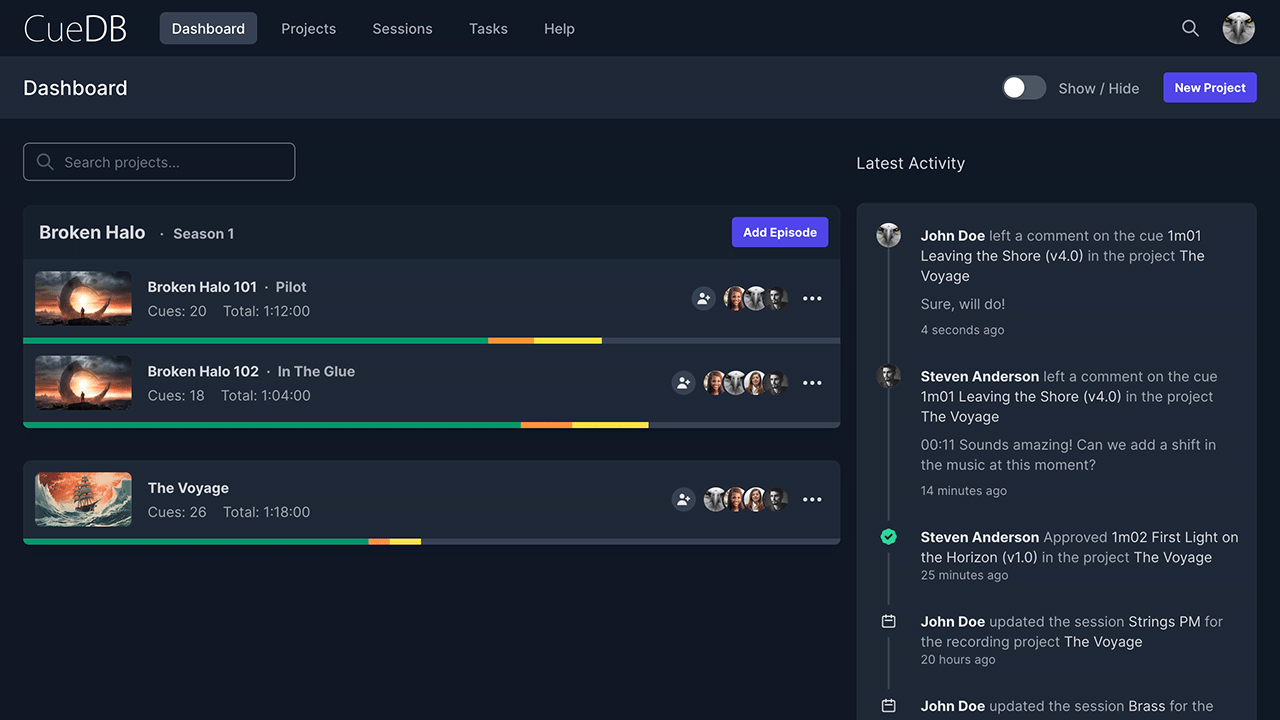 Import & Export
Data from your favorite tools
Import and export data to and from a variety of formats and services.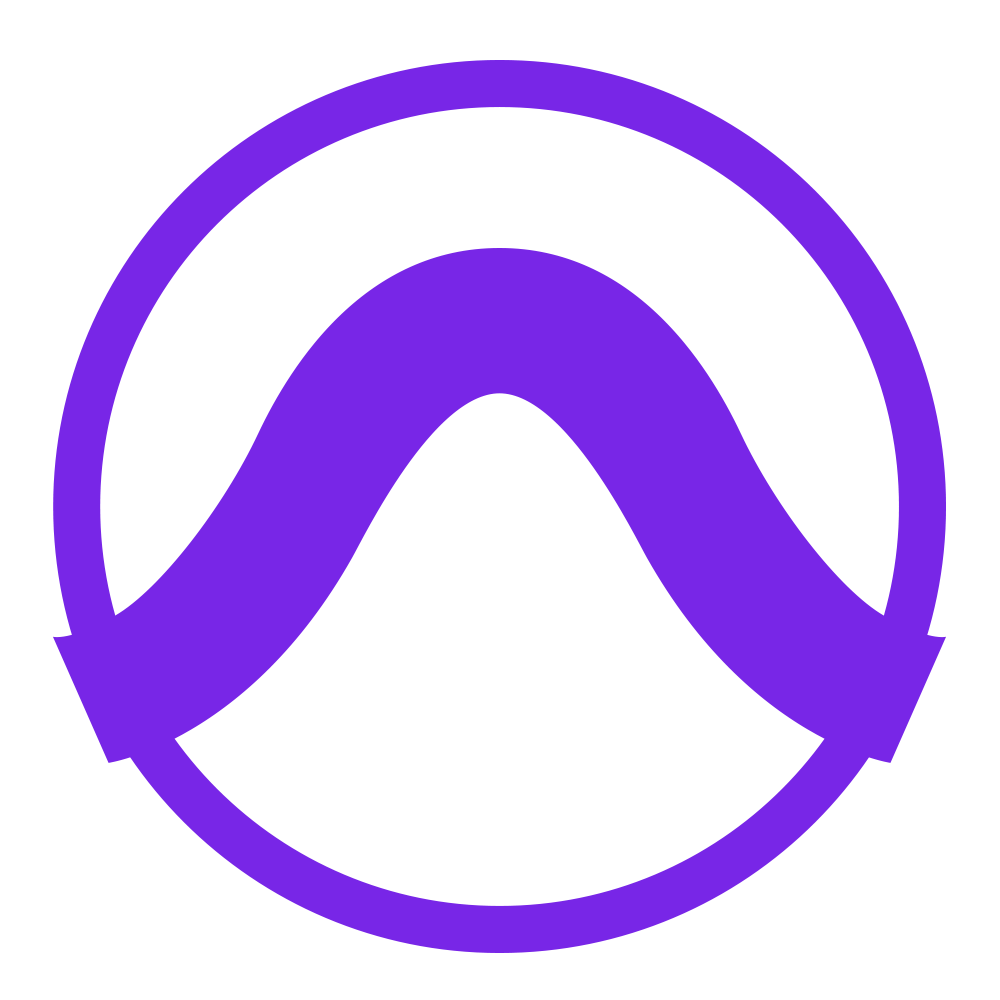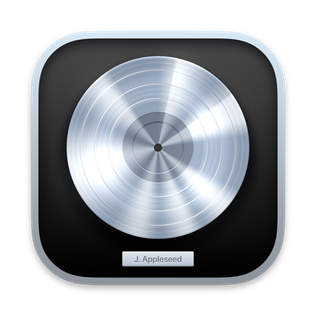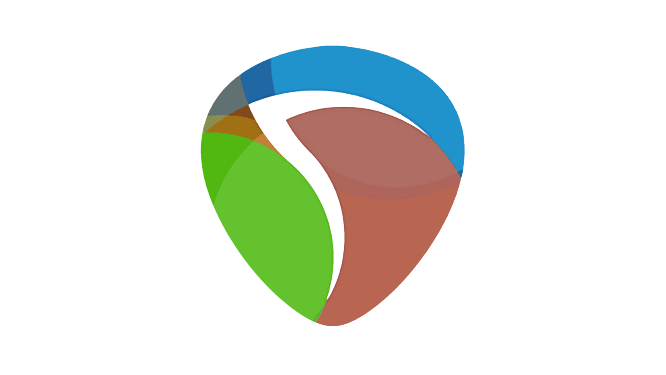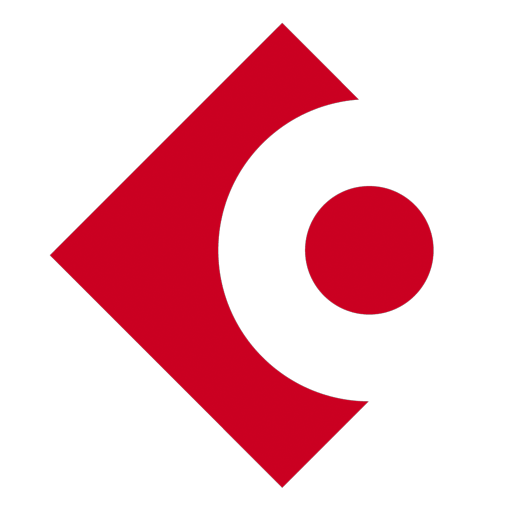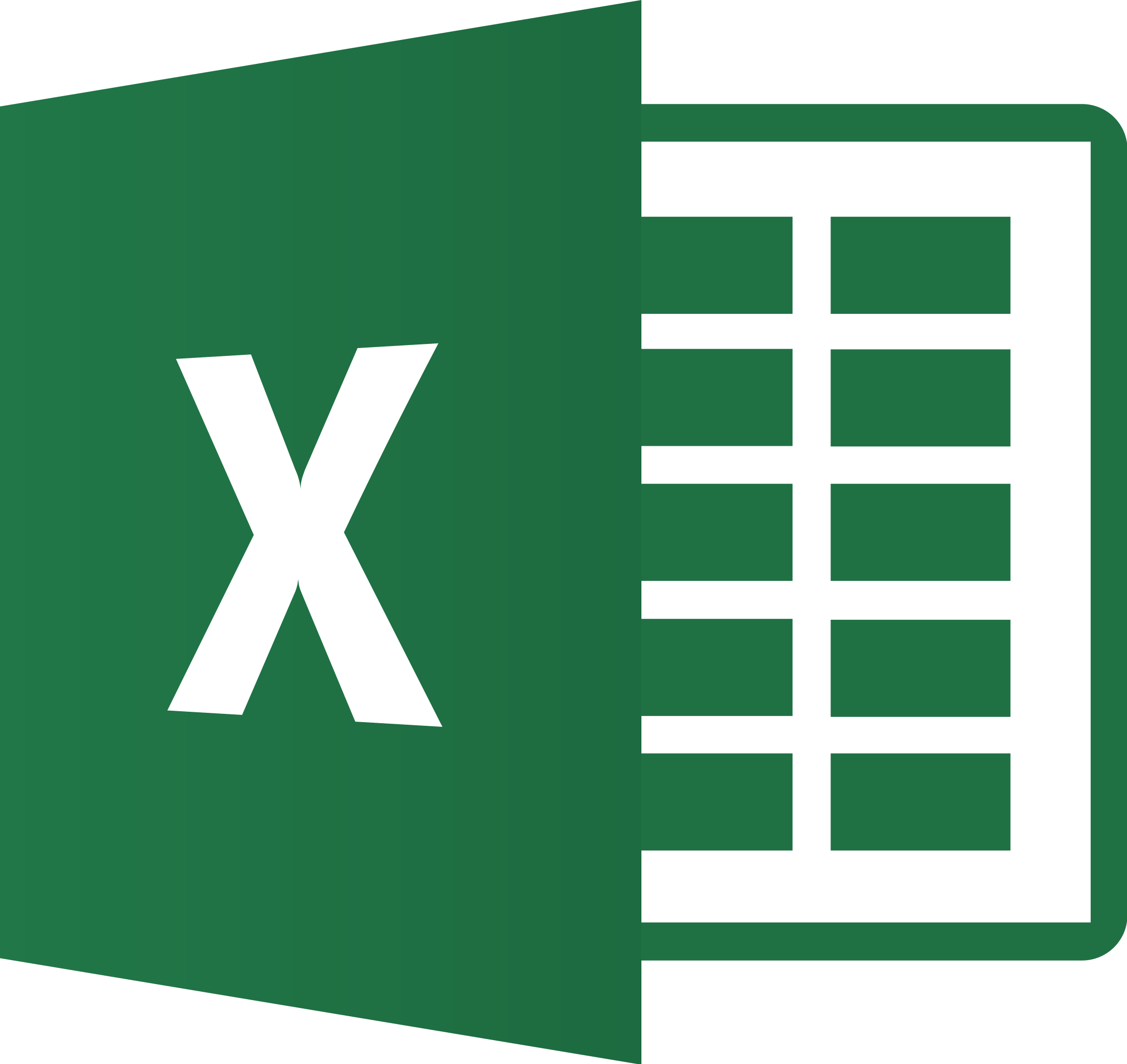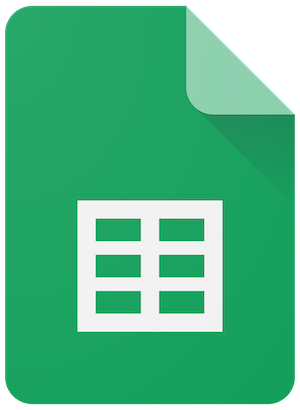 Packed with Features
Tools that saves time
Add & Edit Multiple Cues
Conform Tools
Create Custom Fields
Custom Instrumentations
Custom Team Presets
Detailed Statistics
Duplicate Projects
Export Cue Logs
Filters
Move & Copy Cues
Move Projects
Renumber Cues
Shift Cues
Tasks
Unlimited Projects
View Your Progress
All the stats you need
Manage unlimited customizable statuses in a rainbow of colors, allowing you to track progress and calculate totals with ease.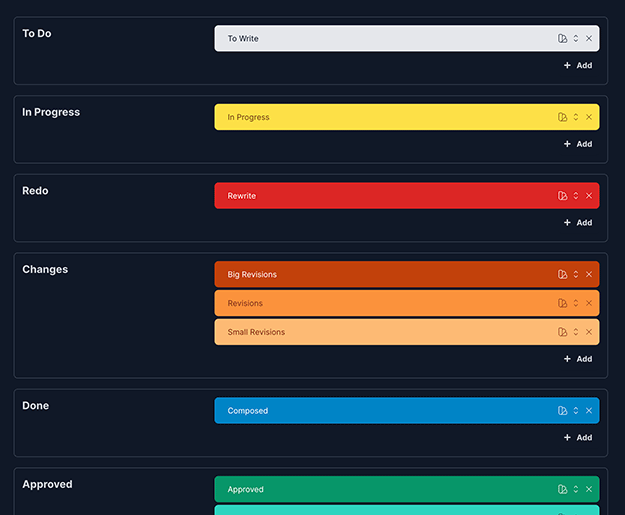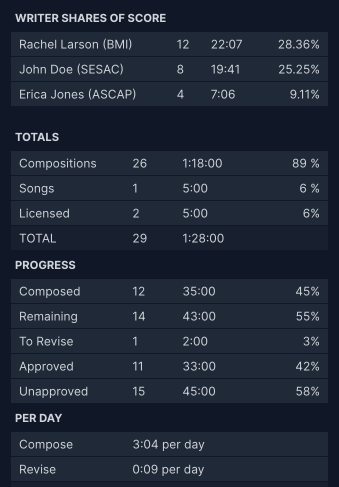 Reimagined from the Ground Up
Recording Sessions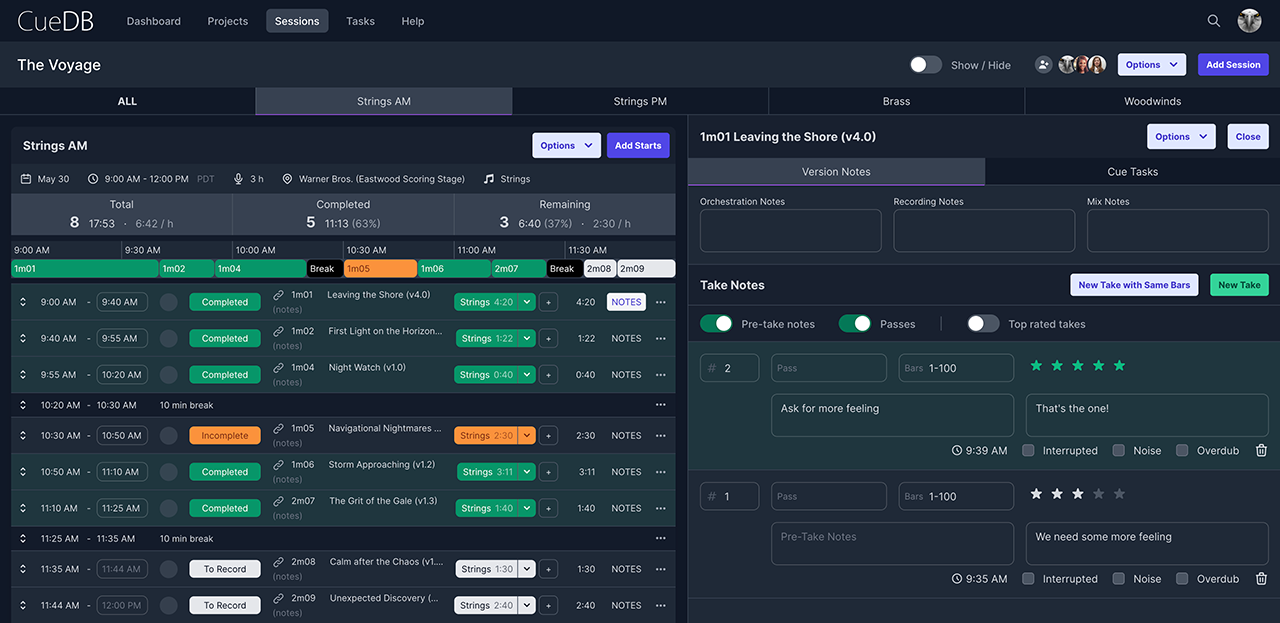 Sessions
Groundbreaking Workflow
The complexities of planning recording sessions become a thing of the past. From scheduling to recording and note taking, CueDB brings everything together under one digital roof.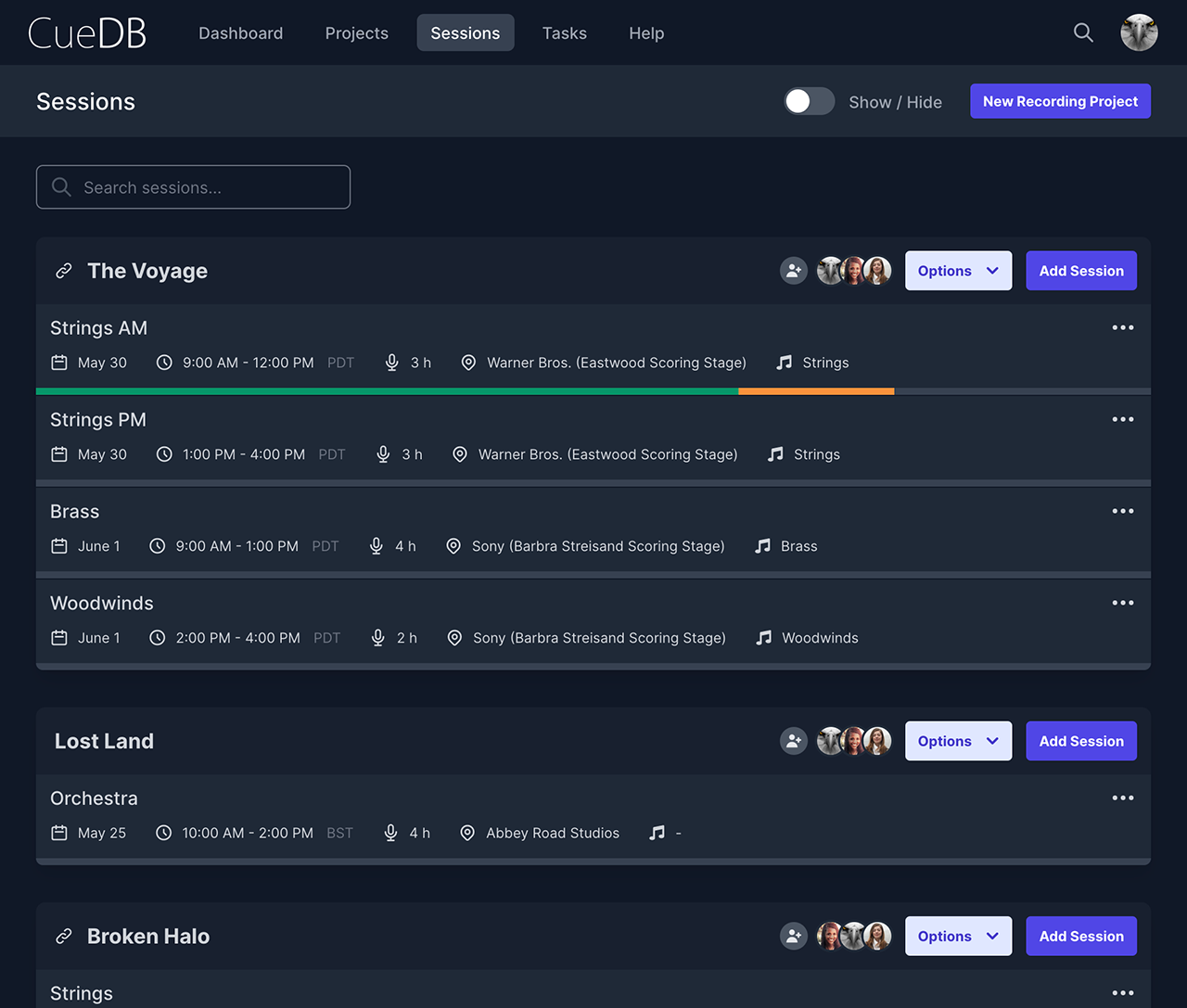 © 2023 CueDB LLC. All rights reserved.
100 N Hope Ave Suite 12
Santa Barbara CA 93110